The historic McKinley Elementary School, located in the East Sprague neighborhood and International District, is currently being considered for renovation offering to house individual business opportunities and community meeting spaces in the style of McMenamin's in the Portland, Oregon area. For this project we were asked to envision and brand a restaurant that would be located in the school building. The McKinley Elementary School would provide the perfect venue for a breakfast and lunch cafe that provides "old school" comfort food as well as delicious food offerings from around the world. The McKinley Cafe was branded to be reminiscent of old classrooms. The logo uses the colors found in asbestos linoleum tiles, globes, and bond paper. It was drawn using chalk on a chalkboard.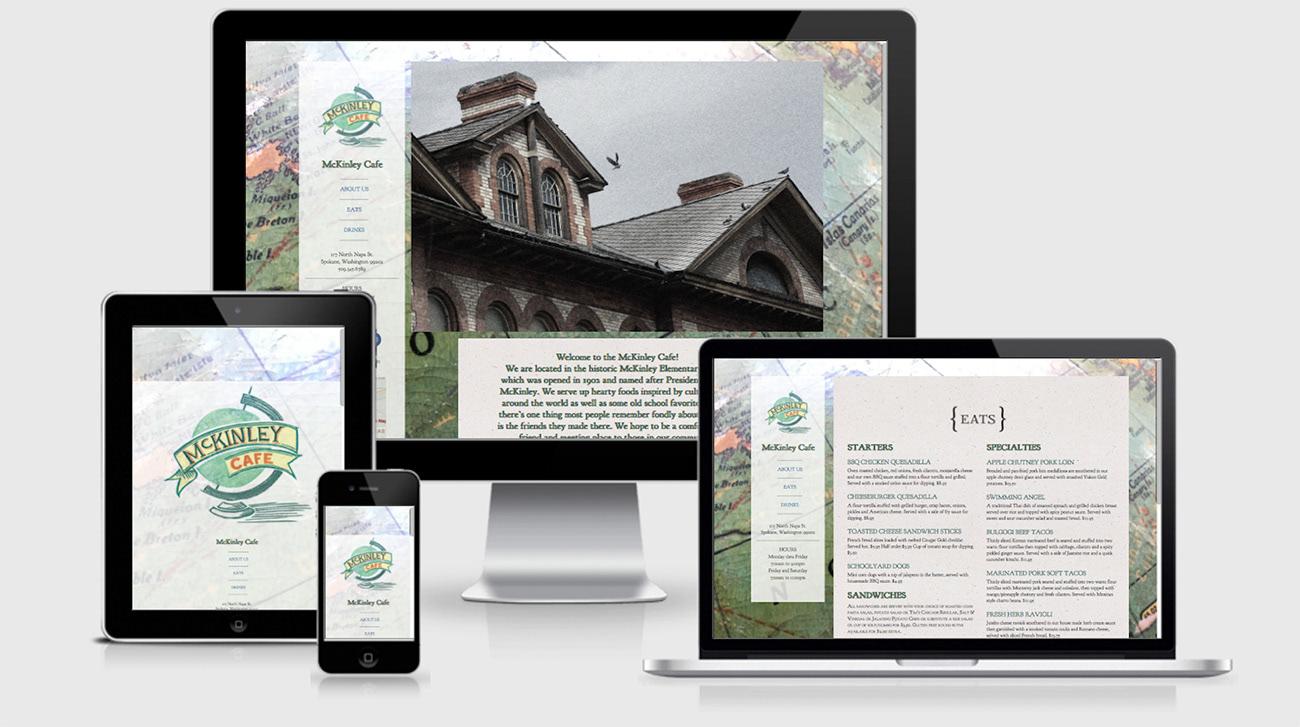 The website features menus and an event page that parallax over photography of an old globe.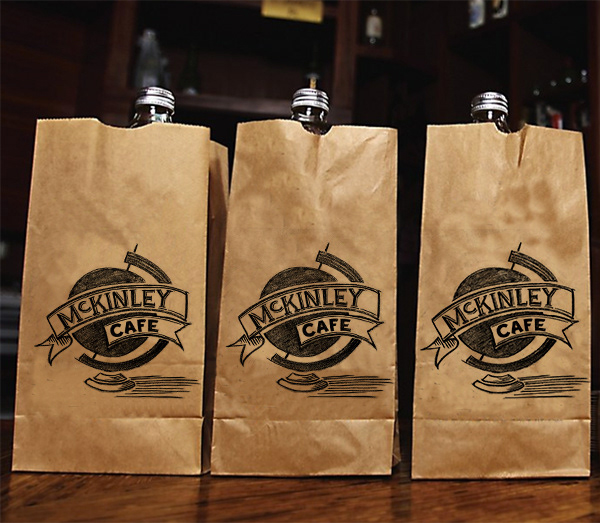 In order to mimic the paraphernalia found in school classrooms the rustic hand drawn logo is to be applied to paper menus on clipboards, sack lunch bags for take out, chalkboard menus, coasters, and signage. 
One of a series of ads to be run in the local newspaper and weekly circular.