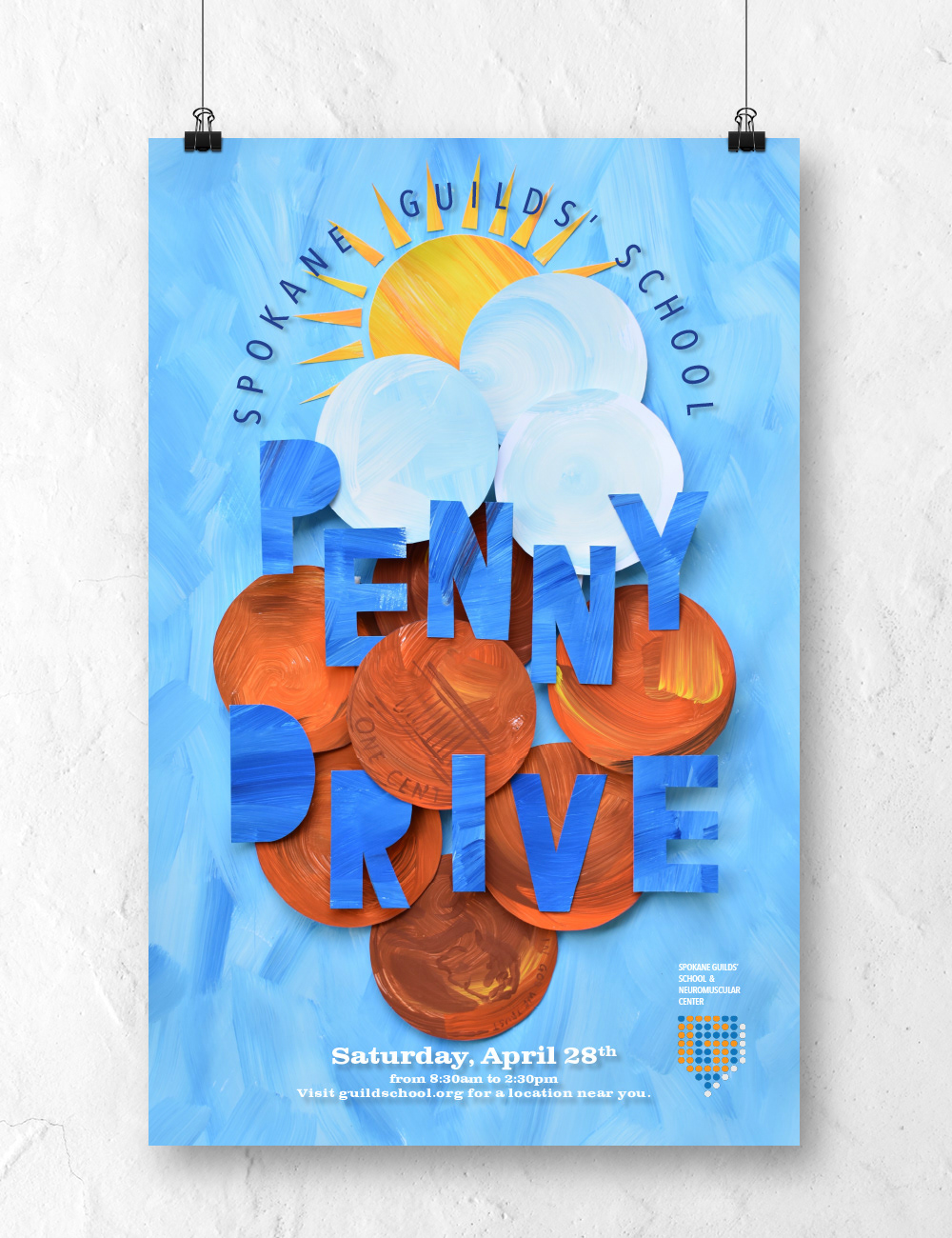 The Spokane Guilds' School & Neuromuscular Center is a non-profit organization that holds an annual Penny Drive to raise money for therapeutic treatment of students with developmental disabilities and delays such as autism, Down syndrome, or cerebral palsy from birth to three years of age. This event marketing campaign included posters, advertisements, billboards and social media. The poster illustration shown above garnered gold and silver AAF Addy Awards for illustration and ambient media.

Spokane Guilds' School website banner to roll vertically at the top of the page.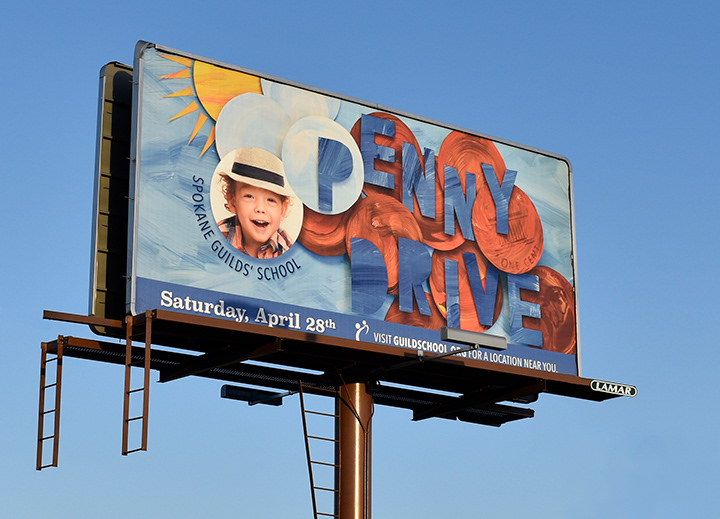 Although this project originally began as a student project, the Spokane Guilds' School enthusiastically adopted it for use on their billboards around Spokane. The design lent itself easily to the addition of a photo of this year's featured child in a circular format.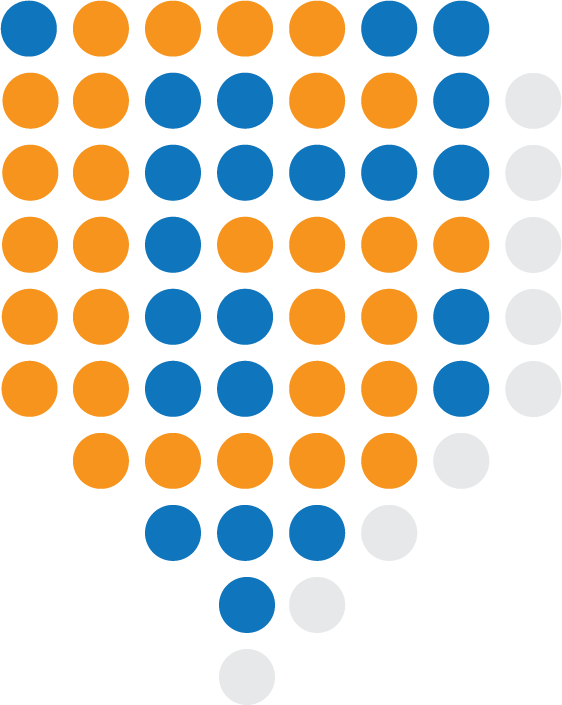 Above is the logo I am proposing as part of the Spokane Guilds' School rebrand. The shape is reminiscent of the medieval crests that represented the guilds themselves. The colors represent hope by incorporating a therapeutic feeling sky blue and a rich rusty gold which mimics the pennies themselves. The circles which form the letter "G" represent people, specifically students, parents, and health professionals coming together to form a community of care. Even the negative space between the circles aptly represents the shape of neurons!